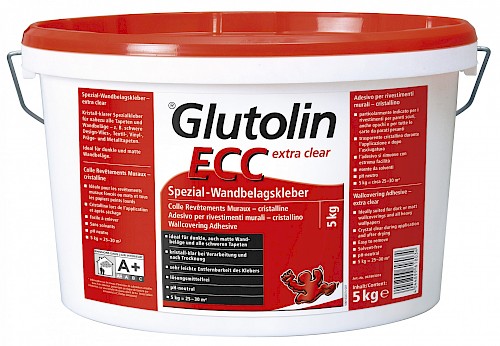 Glutolin ECC extra clear – 5 Kg
Glutolin ECC is a special extra crystal clear adhesive for almost all types of wallpapers and wallcoverings – p. ex. heavy wallpapers like non-woven, textile, vinyl, embossed and metal wallpapers. Ideally suited for dark and matt wallcoverings.
Ideally suited for dark or matt wallcoverings and all heavy wallpapers
Crystal clear during application and after drying
Easy to remove
Solvent-free
pH-neutral
Article number: 061803074
EAN package: 4044899618034
Package size: 5 Kg
Consumption calculator
The actual amount needed may vary.