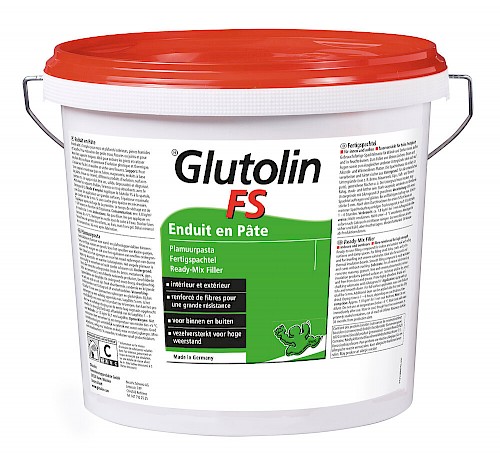 Glutolin Ready-Mix Filler FS – 8kg
Ready-to-use filling compound for indoor and outdoor wall and ceiling surfaces and damp spaces. For filling small holes, cracks and joints and for levelling out uneven substrates. Ideal also for acoustic and thermal insulation boards. Smooth filling compound is easily workable and cures without cracking.
indoors and outdoors
fibre-reinforced for high strength
Article number: 033304074
EAN package: 4044899333142
Package size: 8kg
Consumption calculator
The actual amount needed may vary.
Application thickness in mm: