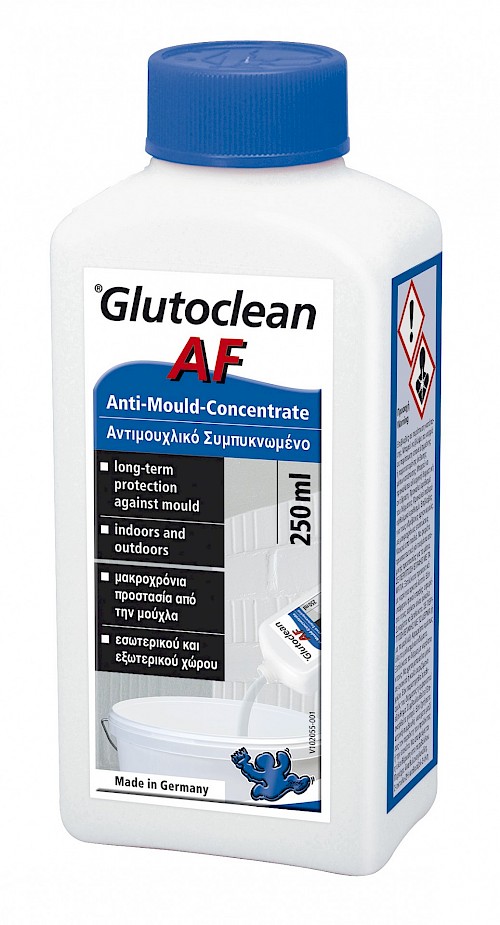 Glutoclean AF – 250 ml
Concentrated solution for reconstruction with long-term effect against mould and algae. Protects water-based products such as emulsion paints, latex, silicone resin and siloxane paints, emulsion adhesives, wallpaper pastes and glue from mould.
also suitable for surface reconstructions
for indoors and outdoors
Use biocides safely. Always read the label and product information before use.
Article number: 065411074
EAN package: 4044899654117
Package size: 12