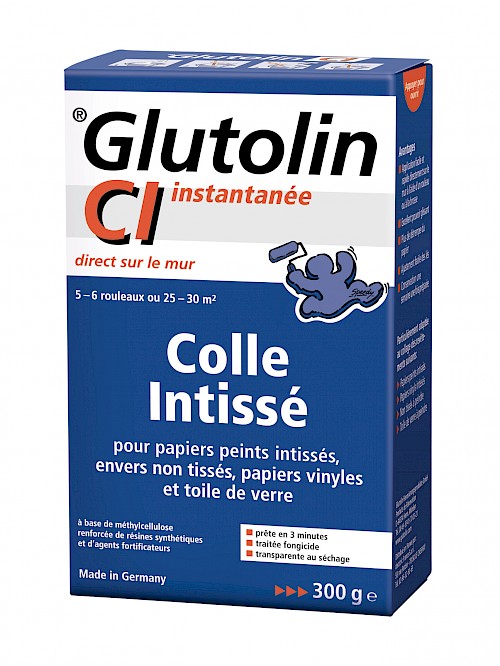 Glutolin CI instant – 300 g
Wallpaper adhesive for smooth and structured non-woven wallpapers.
ideal for clean application directly onto the wall using a roller
barely splashes or drips
ready for use in 5 mins
high initial bonding
easy to correct
dries into transparent finish
300g for approx. 25-30 m²
Art.no.: 063602074
EAN.: 4044899634027
Package size: 300 g

Consumption calculator
The actual amount needed may vary.