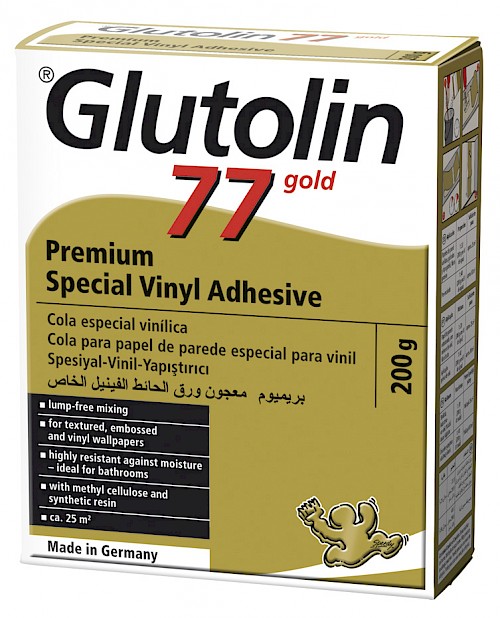 Glutolin 77 gold instant – 200 g
Special wallpaper adhesive for hanging embossed, woodchip, vinyl and non-woven wallpapers as well as heavy wallpapers.
high-quality methyl cellulose with synthetic resin
ready for use in 3 mins
excellent adhesion
easy to correct
high moisture resistance
200g for approx. 25-30 m²
Article number: 062161074
EAN package: 4044899621614
Package size: 200 g
Consumption calculator
The actual amount needed may vary.